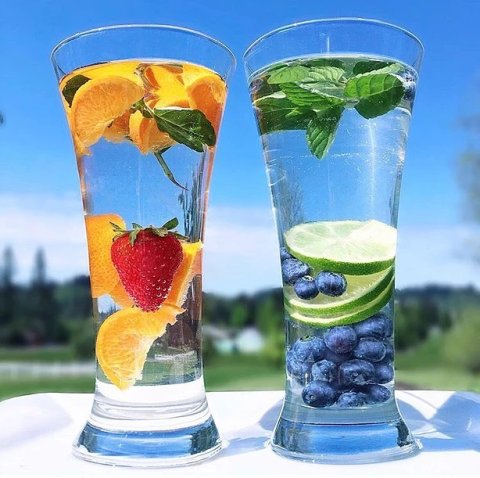 Staying healthy when going on a trip means that you'll be able to enjoy your travels to the fullest and make amazing memories. Follow these 8 simple steps to avoid sickness whilst away and avoid that post-travelling slump!
Before you go
Prepare your body:
Staying healthy while travelling is all about preparation. Make sure you've left plenty of time to get any vaccinations required for your trip if necessary. If you are going somewhere where the probability of getting sick from tap water or rich food is quite high, start taking probiotic tablets around two weeks before you go to prepare your stomach to fight against any bad bacteria and take some with you on your trip!
Pack useful items:
It's also a good idea to be prepared with a simple first aid kit, wherever you're going. Add these items to your packing list: Band-Aids, hand sanitiser, disinfecting wipes, aspirin/any other painkilling tablets, nasal spray and antiseptic cream.
On the Flight
Stay hydrated:
Flying is extremely dehydrating for your body, especially if you are sitting with the air-conditioning on full blast on an 8-hour flight. Once you are through security, pick up lots of bottle of water. Even if you are provided with refreshments on your flight, extra water is always a must.
Keep healthy snacks on hand:
Plane food is often packed with salt, which will make you even more dehydrated, processed junk and refined sugars, so make sure you bring your own healthy snacks so you don't get off the flight feeling sick and bloated. You could take some dried fruit and nuts, grapes, blueberries, carrot sticks, energy balls (made from dates and nuts – there are lots of easy recipes for these on the internet!), homemade granola bars, or kale chips. Get creative with your travel food prep!
Get some sleep:
If you're on a long-haul flight, try to get some sleep along the way. Pack a travel pillow, an eye mask and a shawl/scarf to use as a blanket in your carry-on. Sleeping on the flight will mean that you don't arrive at your destination feeling wiped out and exhausted.
When you're there
Keep moving:
Don't stress about getting intense workouts in everyday, you need to take time to enjoy your travels and relax! However, it's easy to get your blood pumping and a bit of a sweat on without it feeling like a chore. Go for a hike or a bike-ride to enjoy the beautiful scenery, or walk everywhere around a city when you're sightseeing (you'll get to see more of it than if you took underground trains), go swimming, surfing or kayaking in the sea, or do some yoga in your room or on the beach! If you do want to do something a bit more intense, maybe pack a skipping rope or a resistance band and get inventive with your workouts.
Make good food choices:
Again, don't be too strict with your diet when you're away. It's important to enjoy the local cuisine and to let your hair down a little, but here are some useful tricks to not feel like you need a full detox when you return home. If your hotel has a breakfast buffet, fill up on healthy food first such as fruit, yogurt, porridge and wholegrains before treating yourself on the less than healthy food on offer. This will mean you're less likely to binge on chocolate croissants and pancakes. Secondly, try to limit your intake of sugary drinks like cocktails and sodas. Keep water on hand to stay hydrated rather than chugging a bottle of soda to quench your thirst.
Protect your skin:
Even if you're not going somewhere particularly hot, it is still important to protect your skin with a good quality sunscreen. Reapply every couple of hours, or if you're swimming, every time you come out of the water.
Following these simple steps will allow you to really make the most of your time away without feeling under the weather. You'll come back feeling refreshed and not in need of that post-vacation detox!