A collection of sailings with special enhancements!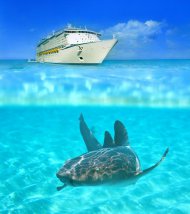 Complimentary customized enrichment available only when you book an Ensemble Hosted Cruise. Hosted cruises include the services of an Ensemble host, a customized, complimentary Ensemble experience shore event and/or other amenities plus a private on board reception. You'll also enjoy complimentary amenities such as shipboard credit, pre or post-cruise hotel, pre-paid gratuities, lunch or dinner at the specialty restaurant.
Ensemble Hosted Cruise offer many advantages; adventure, enrichment, exclusivity, fellowship, insider knowledge, personal service, quality and value. From mega-ships to riverboats, lifestyle, special interest or explorations cruises. Call your Fareconnect.com agent and find the hosted cruise that is right for you: 1-866-YOR-DEAL.